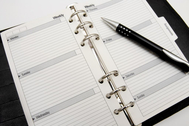 MYD - The Basics
September 10, 12, 17, 19 (M-W) 4pm-6pm
All times given are Arizona Time, a state that does not observe Daylight Savings.
Between March 12 and November 5, 2017, Arizona is...
3 hours earlier than EDT
2 hours earlier than CDT

1 hour earlier than MDT
Same as PDT
1 hour later than ADT

On-Line Interactive Learning Opportunities
For MYD Training for staff new to a MYD school, we are offering a training series that will cover the basic components and processes of MYD.
Are there other topics that interest you? Please check the catalog and the calendar for additional topics related to the implementation of MYD. If you don't see what you want, email us with your topic ideas of what will be helpful to you as you use MYD.

https://attendee.gototraining.com/63jq3/catalog/3568883155657779968

After registering you will receive a confirmation email containing information about joining the training.
Even though I share responsibility for the initial framework, the continuing growth and refinement of the Make Your Day program can be directly attributed to scores of dedicated professionals who continually strive to better the educational process and provide students with life-long skills for success.
Earl Brown
This website is designed to provide support to schools that use Make Your Day: copyright 1981-2018 MYD, Inc. If you use information, ideas or forms from this website, please credit the school(s) and/or person(s) who designed it.